Year-End Savings: Mold Frame with Quick Change Components for Besser Three At-A-Time Machines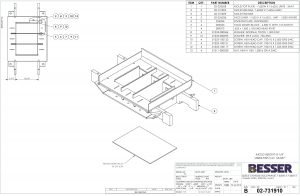 Two quick change mold frames are still available for Besser 3 at-a-time machines, (print 02-731910). These frames include:
– Mold Side Bars
– Mold Top Plate
– Mold End Bars
– Mold Face Liners
– Suspended Inside Division Plates
The list price on these frames is $8,195 each.  However, the special promotion price is $6,555 each (no other discounts apply). These frames will be ready to ship by 13 December 2019.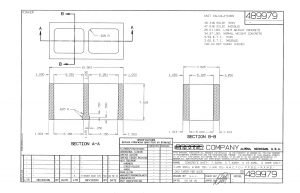 Additionally, mold attachment, number 02-730717, is in stock. This attachment is for 7-5/8" wide x 7-5/8" high x 15-5/8" long 2 core units. This mold produces unit number 02-489979 (T-007) which is a permanent plain both end unit.  It's designed for running on Besser V3-R, V3-12, and Dynapac® Concrete Products Machines.
Unit Specifications:
 1-1/4" Shell
 1" Ties
 Hand Hold on Center Tie
 1/16" Core Taper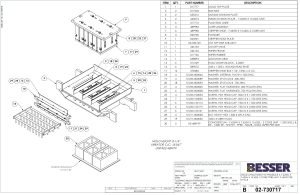 The normal list price on this mold is $13,730.  However, this single in-stock mold is available now for $11,935 (no other discounts apply).
Please contact Brian Budnik, Director of Mold Sales, at bbudnik@besser.com or 989.354.1012, for additional information.