Precasters Gather in Austin
Besser Company was a Silver sponsor of the National Precast Concrete Association's 51st Annual Convention held in Austin, Texas last week. The number of industry members gathering was the third highest in association history. High energy, optimism and creative thinking characterized the five day event.
The "Marketplace" provided the opportunity for members to network while enjoying southern specialties and cocktails. Held on Thursday and Friday, Besser staff, Denny Anderson, Jeff Kern (Precast Sales) Kevin Krentz and Tim Ray-Tahtinen (Sales Application Engineers) and Terri Grulke (Advertising) spent time learning producers' needs and letting them know what's new with Besser.
Additionally, a full schedule of plant tours, committee meeting, educational seminars on a variety of topics, association meetings (business meeting/town hall and awards luncheon) made for an active week. The highlight of the awards ceremony was the naming of the recipients of the industry's highest awards. The Douglas G. Hoskins award was presented to Sam Lines of Concrete Sealants while the Robert E. Yoakum award was presented to Mark Thompson from Jefferson Concrete Corporation, Watertown, NY.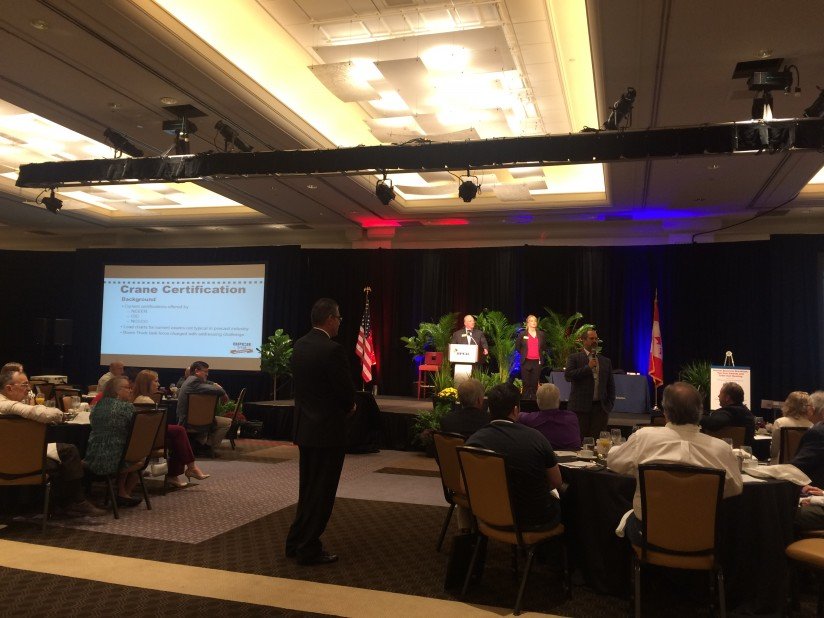 The NPCA Foundation held both a Casino Night and a Silent Auction to raise funds for its programs and scholarships. Besser donated a precast form care seminar and employee luncheon to be auctioned; Western Precast Concrete in El Paso, Texas was the successful bidder.
As an added bonus, in keeping with the Austin music theme, an accomplished local guitar and mandolin player, Paul Finley, provided tunes throughout the day. Visit paulfinleymusic.com/blog to hear his music.
NPCA's next industry event is The Precast Show being held in Cleveland, OH, 2- 4 March 2017.