New Pallet Transport System: A Flexible Product Handling Solution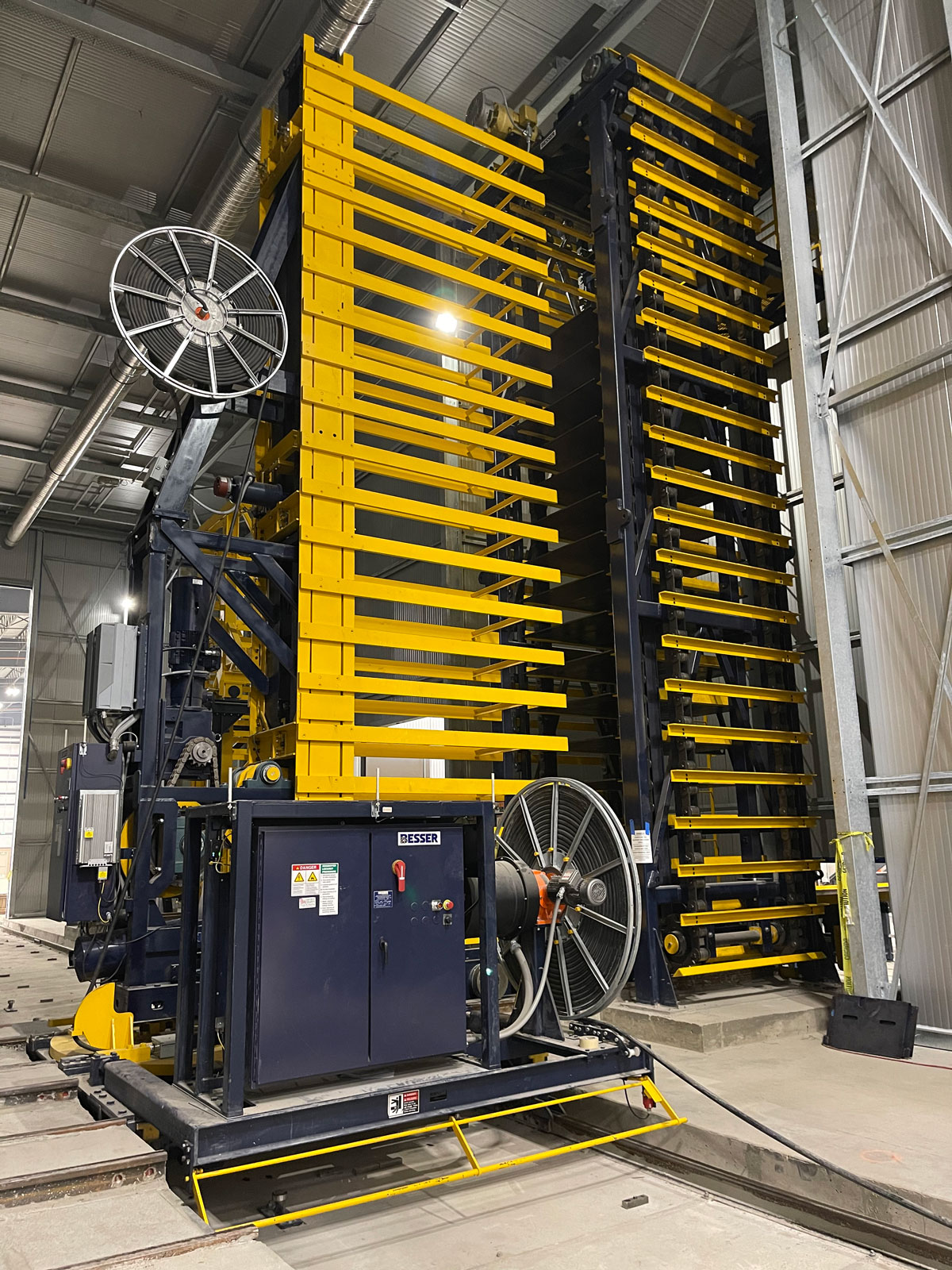 The new Pallet Transport System (PTS) is engineered to provide the utmost in handling flexibility for concrete products producers. It's designed and manufactured to the stringent Besser standard for durability, ease of operation, and optimum performance.
The PTS can be set up to a handle a wide variety of concrete unit sizes, shapes and weights including slabs, paving stone, brick, standard and architectural block, segmental retaining wall units and curb units. Consistent gentle handling is guaranteed with the complete electro-mechanical design which allows for precise and reliable operation.
The PTS is available in three sizes: the PTS-20, PTS-40, and PTS-60, handling maximum payloads of 20,000, 40,000, and 60,000 pounds, respectively. Each is engineered to accommodate a range of pallet sizes. The PTS can service kilns regardless of their configuration within a plant thanks to an optional turntable, located on the car, that precisely positions the crawler to load the kilns. This feature makes retrofitting the PTS into a current layout simple and provides the versatility for new plant layouts.
The encoder controlled, cam driven lift mechanism on the crawler allows for precise product placement on the shelves in the kilns. Additional versatility is provided with optional shifting shelves on the crawler to accommodate tall products that may be part of a producer's current or future product line.
The new Besser PTS was borne of Besser ingenuity, and consistently provides smooth, gentle movement for an unlimited variety of concrete masonry and hardscape units.
More information on the new Besser PTS will be released soon. For additional information, please reach out to your Besser Sales Rep.