Monthly Mold Promotion: The Universal Corner Unit
This universal corner allows you to produce one concrete masonry unit for two different wall systems. The header can be used as a standard 7-5/8″ wide corner and it can be easily converted to a 3-5/8″ wide L-corner unit by breaking away the back tie and shell. This is a great unit for split face, smooth face, and ground face requirements. Parts can also be designed for 3-5/8″ high products.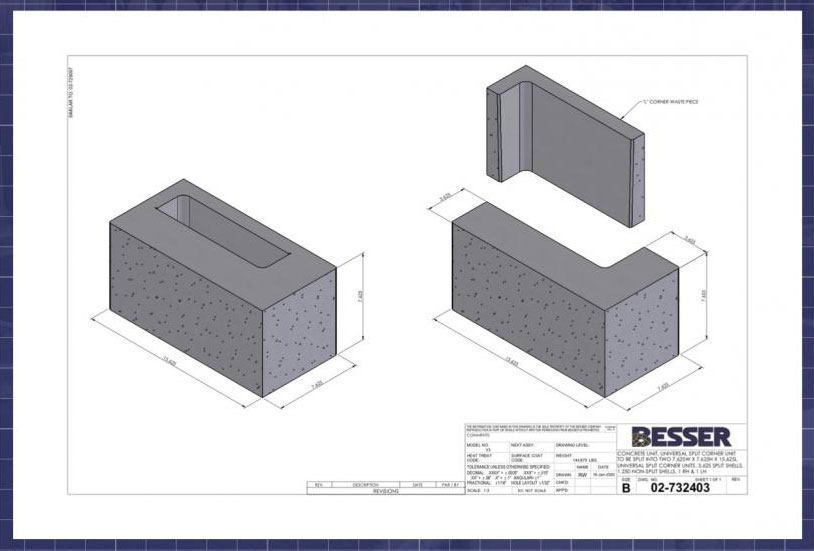 Additional information about this, or other molds for Besser and competitive model concrete products machines, is available from Brian Budnik, Director of Mold Sales, at bbudnik@besser.com or +1.989.354.1012.