Introducing the Feedbox Rebuild Program
Here's an opportunity to give your old, worn out feedbox a new life. Take photos and send them to parsales@besser.com. Our experts will review the condition of your feedbox and let you know if your feedbox can be rebuilt. Rebuilding your feedbox is an economical solution – it costs only a fraction of the price of a completely new feedbox.
Send your photos today; let us transform your wornout feedbox.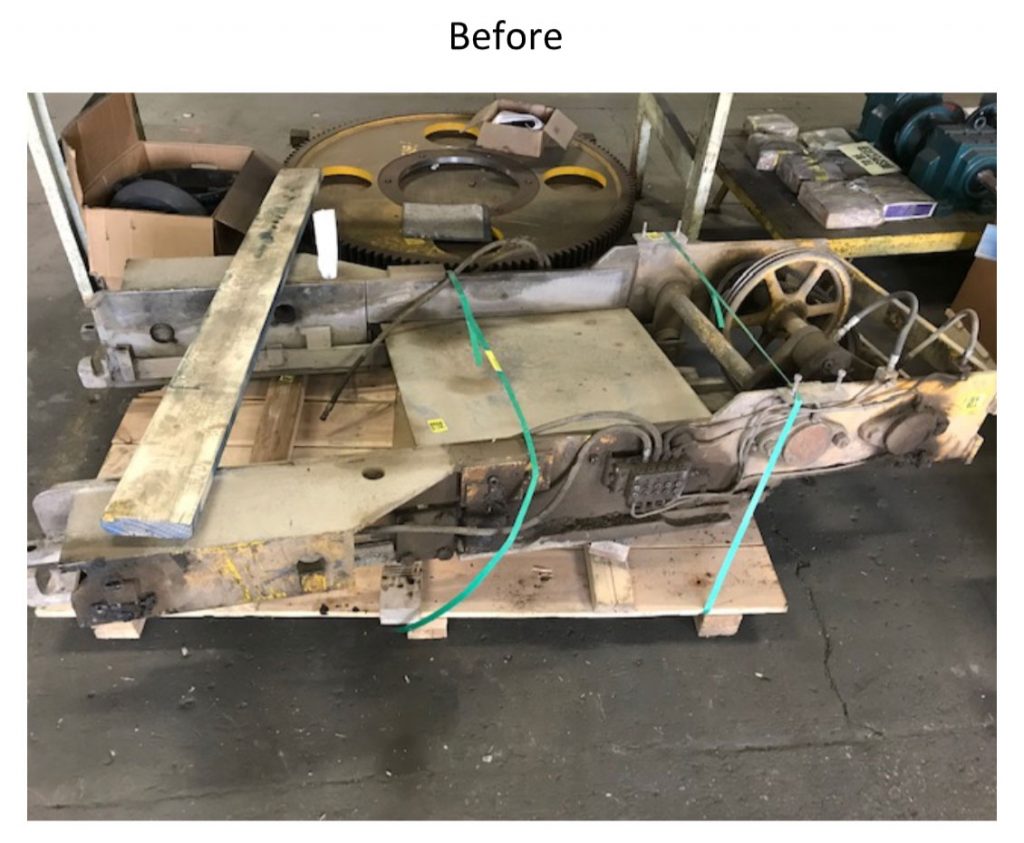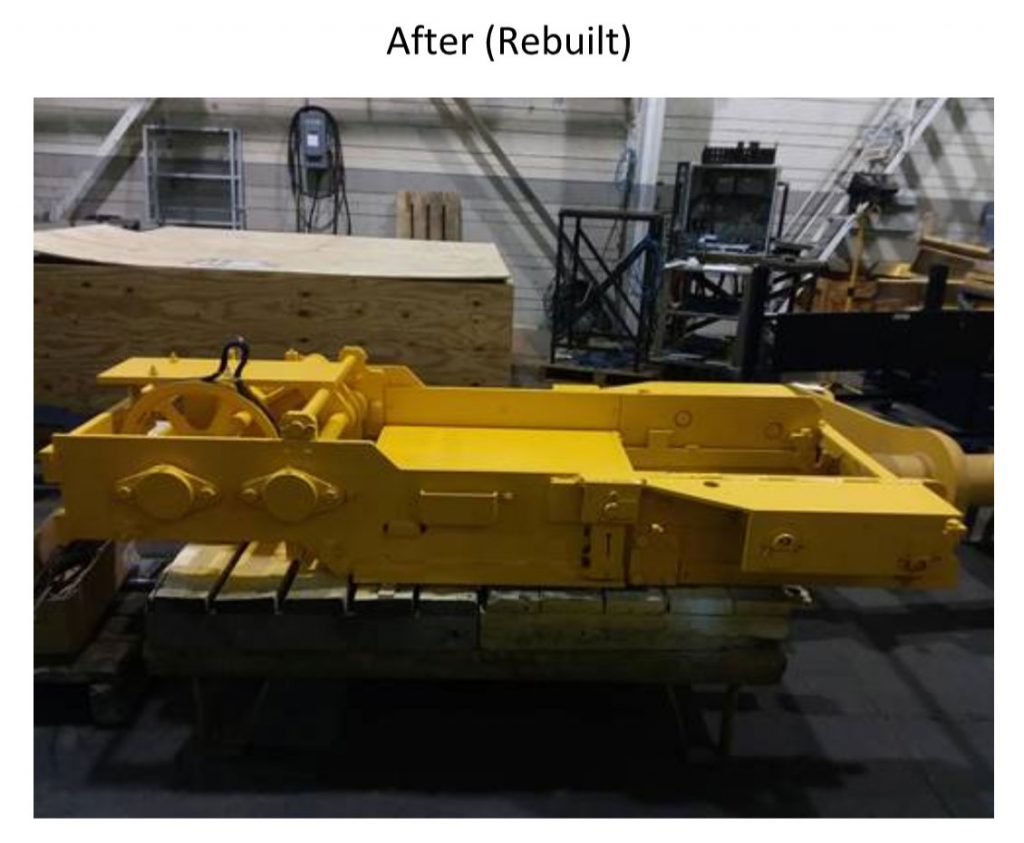 How to get started…
1. E-mail pictures of your existing feedbox to partsales@besser.com. Be sure to include views of the outside frames and the inside of the box.  Our trained representatives will review the photos and let you know if it can, or cannot, be rebuilt.
2. If the feedbox is rebuildable, Besser will arrange the freight to ship the feedbox to Alpena.  The cost of freight is included in the rebuild price.
3. Once the feedbox is received it will undergo further examination. It will be disassembled and shot blasted so it can be properly inspected for cracks and high wear areas. Based upon the results of the inspection, a final decision will be made on whether it makes economic sense to rebuild or if it needs to be scrapped.
4. Useable feedboxes undergo a complete rebuild. They are squared up and the damaged areas repaired. New bolt-on agitator shaft brackets are installed, it's rebuilt to a complete assembly and painted.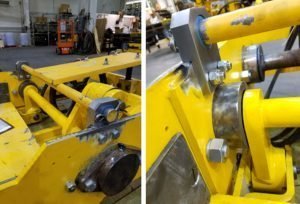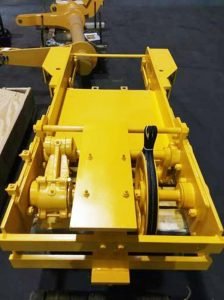 5. The price for a complete feedbox rebuild averages around 60% of the price of a new feedbox. The price will vary based on the amount of repair work needed. Return freight to your plant is additional.
6. The rebuild process takes approximately 6 weeks.
Currently this program is only for producers located in the US (lower 48). Your Besser Representative will be glad to answer any questions you may have about this new program.