Consumer Concrete's Servopac® Select Graces Cover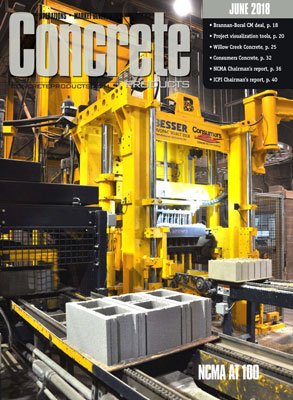 Consumers Concrete's Servopac Select graces the cover of Concrete Products' June issue.  Appropriately titled, "Thumbs Up, Michigan," the feature article discusses their success in the Great Lakes market and their recent investment in a Servopac Select for their Wyoming, Michigan plant.
Consumers' Servopac Select captivated visitors to the ICON EXPO, including a contingent of Consumers' staff that road-tripped to Indianapolis to meet their new machine!
See pages 32 – 35 for "Thumbs Up, Michigan," to read the feature article  Read the full article.