Congratulations To Ryan Suszek, Our New CEO & President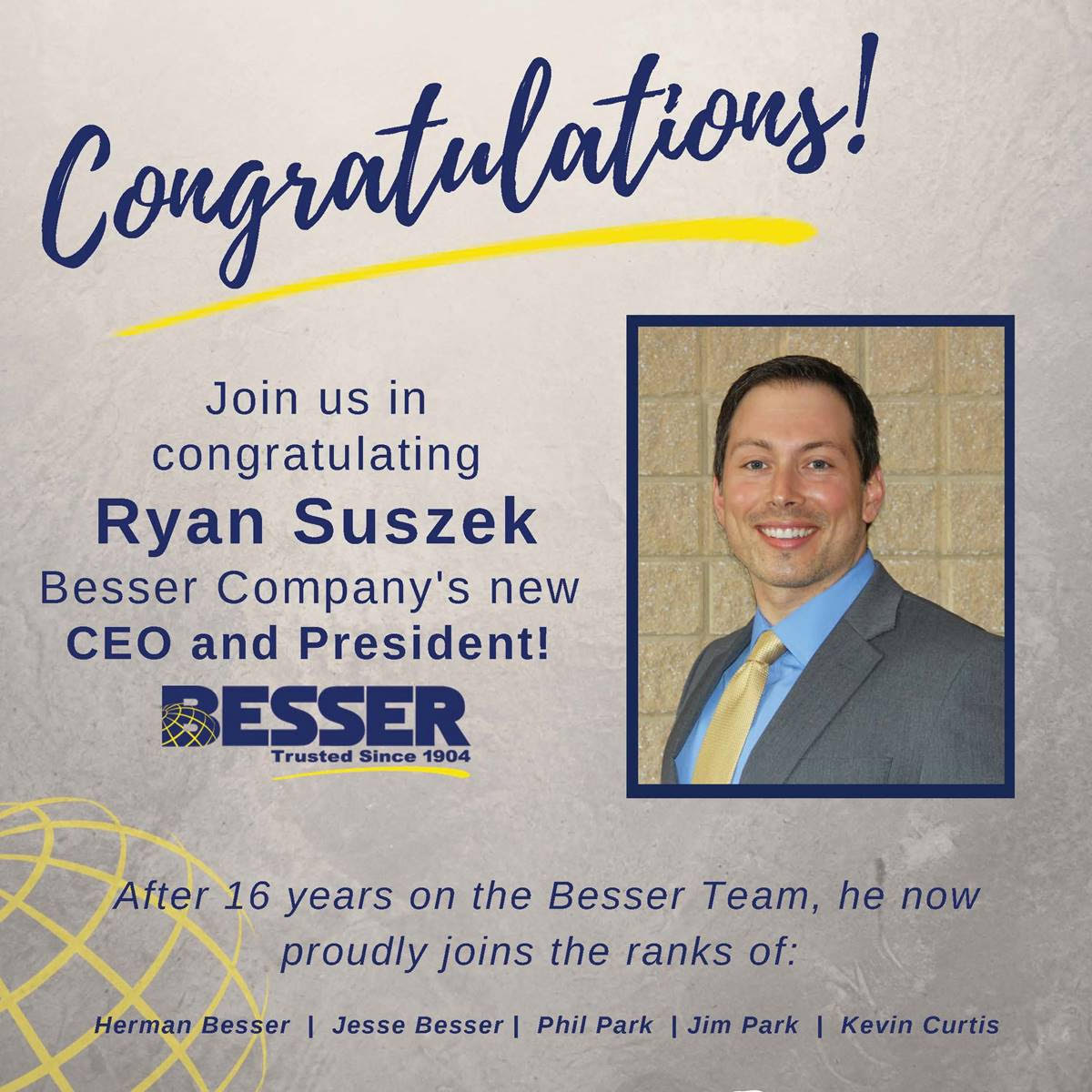 Besser Company's CEO, Kevin Curtis, retired from the Company after 43 years of service. Kevin will still proudly represent Besser as an external member of the Besser Board of Directors, while simultaneously handing over his CEO title to Ryan Suszek.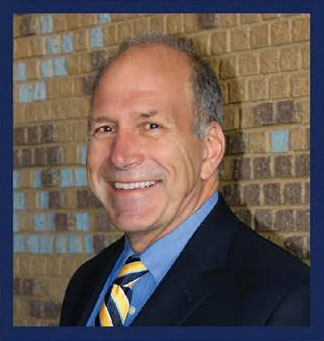 "I'd like to thank Ryan and the Board members for their time and patience as we evaluated and reevaluated our succession plans. No one prepares you for just how difficult it is to entrust a 117-year-old business that has been a piece of your heart for 43 years. I was fortunate enough to have found someone who closely matches my passion for Besser as a whole – the industry, the customers, and unquestionably the employees."
Ryan Suszek's appointment as CEO and President marks a tremendous achievement for himself and for our Company. Ryan is following in the footsteps of some of the most distinguished and well­ respected leaders in the concrete products industry.
Ryan's previous roles at Besser have provided him with valuable leadership experience and a comprehensive knowledge of the concrete products industry. In keeping with Besser tradition, Ryan has grown within the Company in a complete grassroots, hands-on approach. From the shop floor to global tradeshows, he has worked closely with nearly every department and function over his sixteen-year career with Besser, as well as customers throughout the world, to establish a complete understanding of our business and industry.
Ryan is surrounded by an excellent management team in all areas of Besser Company, who are all committed to continuing the Company's legacy of providing outstanding customer service and unmatched innovation and quality. "The concrete products industry provides countless opportunities for collaboration and growth. It's an honor to lead the team as we drive Besser Company forward towards the next 117 years," commented Ryan.
Ryan, his wife Melodi, and their son Boe reside in the Alpena area and, together, look forward to an exciting future at Besser.