Celebrating 110 Years in the Concrete Products Industry
Industry friends are invited to join us on Friday, 22 August 2014, as we celebrate our 110th anniversary, 60 years of education in the concrete products industry, and 10 years as an employee-owned company.
The festivities, held at the World Headquarters in Alpena, Michigan, USA will begin at 2:00 PM with an opening ceremony and a special recognition of Jim Park, past President and Chairman of Besser Company.  A company picnic and open house will be held from 3:00 – 6:00 PM.  Visitors are invited to tour our state-of-the-art Besser block plant located in the World Center for Concrete Technology building on the campus of Alpena Community College.
Come early or stay late and experience all that Northern Michigan has to offer. There are a number of things to do in Alpena alone:  visit the Besser Museum, take a tour of the Thunder Bay National Marine Sanctuary at the Great Lakes Maritime Heritage Center, view our shipwrecks from a glass bottom boat, or explore one of our many lighthouses!  To learn more go to www.alpenacvb.com.
RSVP to attend by e-mail celebrate@besser.com or if you have questions or need assistance, please contact Kari Schellie at kschellie@besser.com or +1.989.906.5621.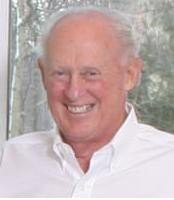 James C. Park will be recognized as Besser celebrates 110 years.