Besser Proudly Celebrates 110 Years
On Friday, 22 August 2014, Besser proudly celebrated its 110th anniversary, 60 years of education and 10 years as an employee-owned company.  Over 700 guests, including customers, employees, retirees, Besser Board of Directors, partners, the community and family and friends of the Company, gathered at the World Headquarters located in Alpena, Michigan, USA.
During the opening ceremony, Dr. Olin Joynton of Alpena Community College (ACC) presented Kevin Curtis, President and CEO of Besser Company with a Resolution of Congratulations Plaque highlighting over 60 years of working together in several areas of training and education.  The Resolution was provided from the ACC Board of Trustees.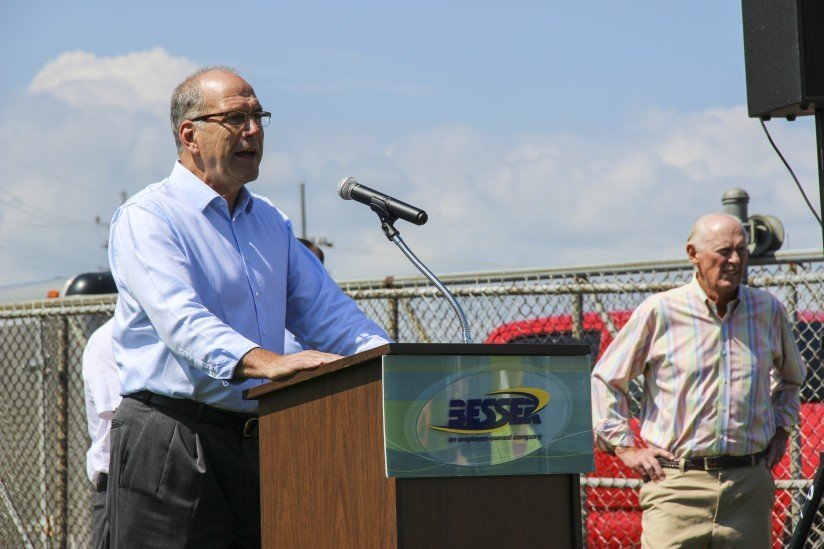 Jim Park, past Chairman of the Board, was recognized for his number of years serving Besser Company and the Alpena community and was presented with a special tennis tournament that will be held annually. The James C. Park Open will be held in Alpena and money raised will help fund student scholarships at ACC.
Besser Company was founded by Jesse Besser in 1904 as the cement manufacturing industry was in the early stages of development. Jesse produced one of the first hand-tamp block machines and formed Besser Manufacturing Company at that time.  "Jesse would be so pleased to see how many people have come out to celebrate 110 years of the business he started," Park said.
A picnic-style lunch was served as guests played games, toured the facility and took a walk down memory lane through photos and videos from the past. Visitors also got a first-hand look at the latest technology as well as the Servopac® block machine.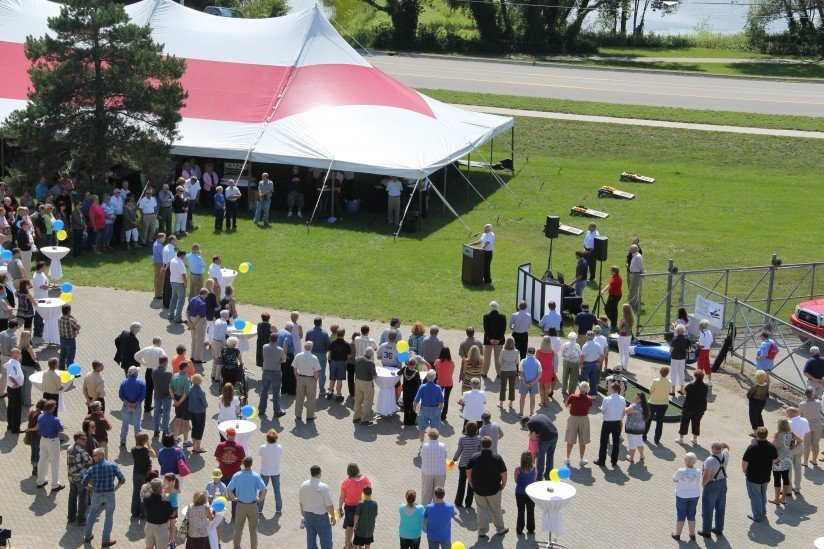 As part of the celebration, Besser offered a free Executive Training session earlier in the week and 22 students throughout the Americas participated. This course, held at the World Center for Concrete Technology, is geared toward executives and those new to the industry. Students learned about leadership, block production, concrete technology and were able to experience on-hands training in a state-of-the-art Besser concrete products plant.  Several courses are available throughout the year and details can be found at www.besser.com/training.